Automation
Looking for a wide range know-how in automation technology? – As a manufacturer of automation technology and full service provider for customized automation solutions Keiko offers you everything from a single source. Our core competence ranges from fixture construction, special machine construction and plant construction to professional planning, expert development and on-schedule production of highly complex automation solutions (state-of-the-art automation systems), assembly lines and production lines.
Our specialists in electrical and mechanical construction as well as software development work together as an experienced team hand in hand under the coordination and overall leadership of profiled process managers. We accompany you along the entire path of strategic development to the holistic production development on time. Our customer spectrum is industry-independent and ranges from small and medium-sized companies to industry.
Our services in Automation


Your benefits at KEIKO
Your benefits with automation technology by Keiko:
Profitability: highly efficient use of personnel + reduction of manufacturing and operating costs
Productivity: Increased production capacity and production flexibility
Production quality: Harmonization of production quality and increase or process accuracy
Automation & Process Operation
In our development center we build customer-specific test setups and pilot plants for proof of function. We already organize the preparation for the daily process flow in pilot plant operation for your employees with tailor-made training units.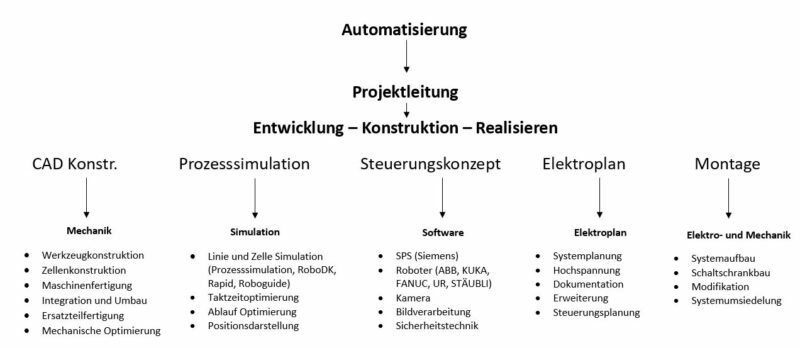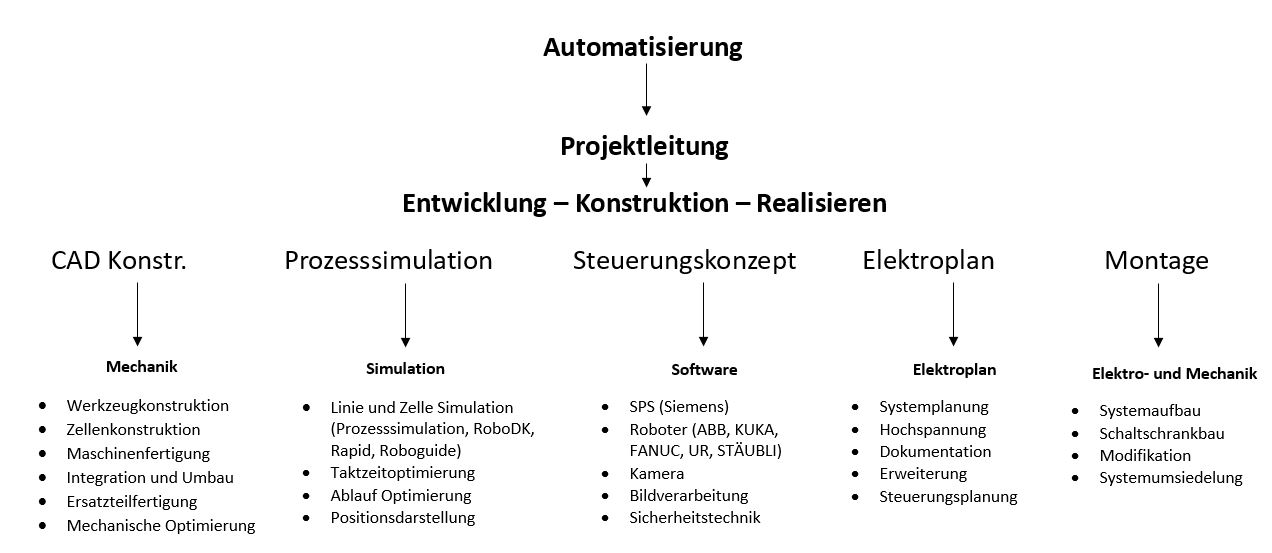 Construction – mechanics
Autodesk Inventor
AutoCAD
SolidWorks
Festo Engineering tools
Construction – Electrical
Eplan P8
Autocad Electrical
ELCAD
Festo Fluid Draw
SPS
Siemens S5, S7, S7-TIA
Omron CX-ONE
Codesys (WAGO)
WIN CC
Robotics
ABB – Roboterstudio – Simulation und Programmierung
RoboDK – Simulation und Offline Programmierung – KUKA, UR
Roboguide – Fanuc simulation
Process Simulate – für Standardprojekte
KEIKO drives your product to success
KEIKO is your counterpart who accompanies you
from the product idea to the finalised product.